Residential Installation
Central Air Conditioning
For over 50 years, our customers trust us to keep their homes cool.  It starts with a quality professional installation project from licensed and fully bonded HVAC experts at Morse Mechanical.
Incorrect sizing and poor quality components is the cause of poor efficiency and long term maintenance issues.  We measure your home, calculate load and determine the optimal power needed to build an efficient system and save you money in the long run.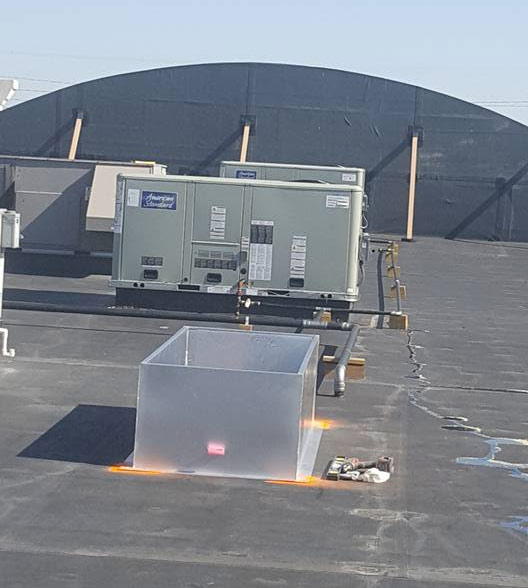 Commercial Installation
Air Conditioning
We install commercial roof top units for businesses in the area including restaurants, shops and light commercial buildings.
Guardian® Air Conditioners
This summer we are running a special on the new Guardian® HVAC systems.
Unlike clunky, old-style air conditioners, the Guardian® design gives you more cooling in a smaller cabinet thanks to advanced, space-saving coils. Plus, you enjoy perfect indoor temperature, controlled humidity, improved air quality and quiet operation with advanced fan technology.
With the 2-4 ton units, we are capable of replacing R22 Freon units without having to replace the coils inside the house, saving you thousands of dollars in installation costs that comes with a full AC changeout.